A part of this viewing list: Criterion Collection Spine #251: John Cassavetes' Shadows.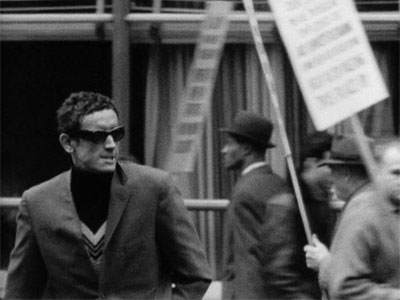 I said I was dreading the Cassavetes films that I was going to have to watch as a part of my somewhat manic determination to watch all of the films in the Criterion Collection, so, of course, I ordered the two I've already seen from the library. I must admit that I don't hate Shadows anymore, maybe in the 6 years since last I saw it, I've grown to understand it better, or I have more experience with which to rub it against; whichever, I now like this movie. I still fully expect to still hate Faces when I watch it later tonight though.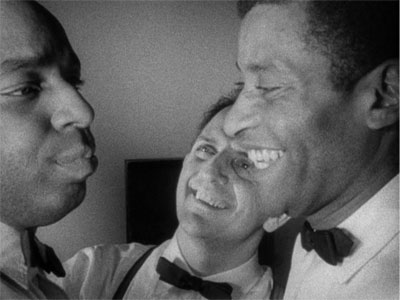 Shadows, like most of Cassavetes films is an improvisation. This is remarkable, especially considering the quality of the performances. What is also remarkable was the price tag, a feature length film made for $40,000, shot mainly on location in Manhattan, and something that, by today's standards, seems much more real than reality television. There isn't truly a plot, but there is a large event that the lives of the characters orbit. The three main characters are Ben, Lelia and Hugh, brothers and a sister, black or mixed, loving each other though fighting often. Lelia and Ben could and can pass as white in most instances and for the viewer this is even more the case, since Cassavetes' choice of high contrast cinematography heightens this appearance. Hugh's background is readily apparent however. Ben is a jazz trumpet player and Hugh a jazz singer.
Lelia is a doe-​eyed beauty and all kinds of men are after her. She is deftly manipulated into losing her virginity to this guy named Tony who, when he meets her dark-​skinned brother and finds out she's not Whitey, gets a little nauseated and bails like a bucket. Lelia's bereft and depressed and looking to avenge herself on some dude as a result of the bad sex. Ben and Hugh, in addition to doing their own thing, try to make her feel better.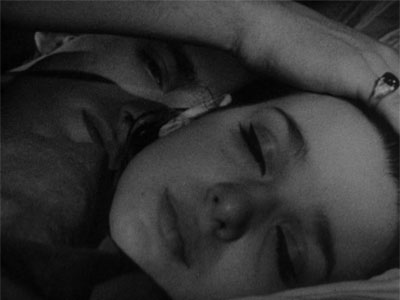 I feel sorry for Hugh, he's struggling as a singer but is the only one to bring in any money for the family. Bennie stays out all night and in all day, and his entire comportment is a mix between misanthropy and self-​consciousness. He never plays his trumpet on-​screen, but he probably bends that thing around his soul. Lelia spends all day hanging out with suitors or moping. I'm kind of making her out to be a rather unsympathetic character, but she's not. Her actions in film-​time center around a traumatic experience, but it is obvious from her manner of recovery that she is as strong as the bond between the family underneath.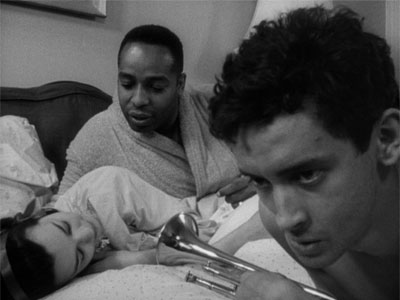 All of the characters are fighting for something. Lelia to regain her balance after her innocence is destroyed, Bennie to come to grips with his place in a world he doesn't like, and Hugh to reclaim a dream that has slipped from his grasp. Their struggles ring true, in dynamic counterpoint to the soulless discussions about Sartre and existentialism that take place at a "literary party" in the first third of the film. In the end Cassavetes has created a polysemous snapshot of specific people with specific troubles and made their lives applicable, understandable and real to those that watch it. I figure that's a pretty good accomplishment with only $40,000 to work with.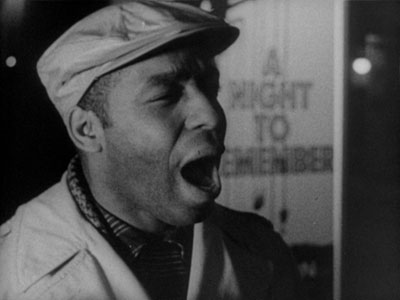 • Criterion Essay by Gary Giddins
• Excerpts from Cassavetes on Cassavetes on the making of Shadows.
• More Ray Carney on Cassavetes and Shadows.
• Dan Schneider review of the film.
• A minute of footage from the beginning of the film on YouTube.